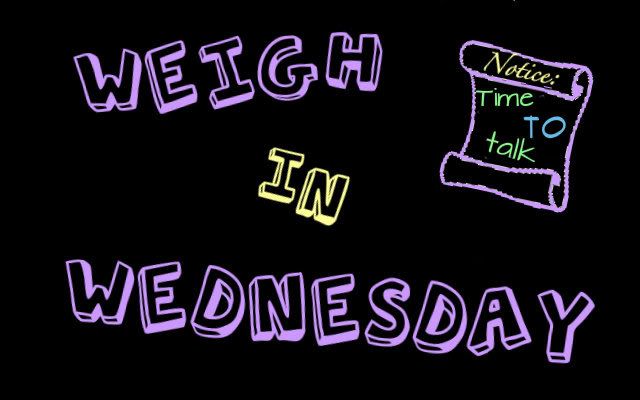 Weight in Wednesday is a weekly meme hosted by
Epilogue
.
Today's topic is:
Love Triangles Vs. Insta-love
OK, so in my opinion, both are pretty sucky. I mean, I hate it when in a book, there are two guys, and the one you were rooting for does not end up as the IT man. That is one of the biggest downers for me. I mean, a little competition doesn't hurt, but when things start to get to triangular, then I hate it. Poor Gale.... Also, with Instant love, it just feels to abrupt,

cliché

, and wrong. I prefer it when the two get to know each other a little. They don't need to get too friendly straightaway. So in the end, though I hate both, I would pick love triangles over Instant love. Why? Because At least love triangles can be a little fun.
Next weeks topic: Novellas Vs. Anthologies